Are you want to know what are the keys to a conscious relationship and how a conscious relationship helps you to make your relationship healthy?
What things make a conscious relationship different from other types of relationship, if you really want to make your relationship healthy then you have to learn the key elements of a conscious relationship.
In today's time, it's very common that relationship is no longer survived. In the beginning, all are feeling very excited, and but later on, they feel that they are not able to carry this relationship.
But in the case of a conscious relationship they have a high success rate, they work better in comparison to another type of relationship because in a conscious relationship both partners are aware of the feelings & thoughts of each other, so they have no misunderstanding and confusion between them.
What are the keys to a conscious relationship:
1. Love and respect:
Fighting and argument are very common things in every relationship but those who follow a conscious relationship never say anything hurtful or painful while fighting.
They avoid talking in raising the voice, slamming doors, name-calling, and pulling each other because they still have love and respect for each other.
2. Good listener:
Conscious couples are a good listen and they listen to each other very carefully. While listening they never judge each other and avoid interrupting the conversation.
All these things show that you are serious about your partner and understand each other very well.
3.Understand their responsibility:
Conscious couples know very well what is their role in the relationship and how and when to react & performing their responsibility. They are always ready to do anything for the happiness of their partner because they know each other feelings and thoughts without saying anything.
4.Support:
They always support each other in place of criticizing each other. They never blame each other if there is any wrong happens, instead of blaming each other they support each other and find the solution to the problem. They have full control over their thoughts and they make a good decision while cool mind.
Also Read: Stages Of A Romantic Relationship ( 10 Stages)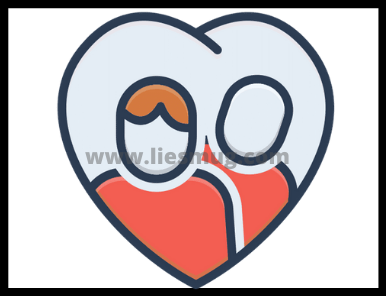 5.Knowing each other feelings:
In a conscious relationship both partners really know each other feelings and emotions, they never assume from their own, if they need to know something, they directly ask their partner.
6.Team work:
They always work as a team with mutual understanding. The longer they work as a team the better they develop the relationship. If they have any task or problem they make a good plan and then execute in a very effective way.
7.Happiness:

In a conscious relationship, both partners are really serious to make their partner happy at any cost. They are ready to do compromise or sacrifice for the happiness of their partner.
8.No perfection:

Both couples know each other that they are not perfect, they accept each other with their negative and positives. They always focus on changing their negatives into positives.
All these things really indicate that you need to continuously work on to make your relationship healthy at any cost.
9.Love each other:
No matter how they are busy in their work, they manage time for love and intimate relationship. They never feel a lack of intimacy and passion for their partner, always feel romantic and more energetic.
Conscious relationship ( Random tips):
1. Always offer kiss and hugs to your partner, these things really feel a special relationship between both of you.
2.Maintain a healthy discussion while on coffee.
3.Talk to your partner during the day and ask them how they are spending their days.
4.Always try to spend time after having dinner and make plans for your future.
5.Sometimes make special food for your partner.
6.Always surprise your partner on regular basis, no matter your surprise is big or small.
Also Read: Teen Relationship Advice In Best 8 Points