Are you looking for the qualities of good parents? There is no doubt good parenting is not an easy task, you have to learn it, so you can provide a good future for your children by learning them good habits.
Having the qualities of good parents, you not only make your relationship strong with your children but also make them a better person in life by providing life values & behavioral skills.
If you are one who worried about your children's future because you feel a lack of qualities of good parents in you, so don't worry. Parenting is art so you can learn them easily by following steps.
Qualities of good parents: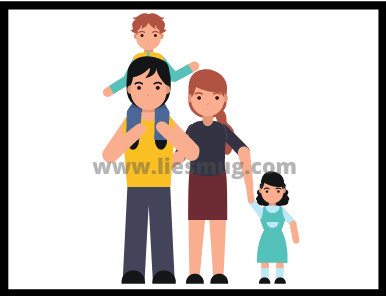 1.Set examples:
Children are not born with any special qualities you have to develop them, by setting examples in front of them. Whatever things you set in front of them they simply copying into their behavior and life.
Like if you want that your children will wake in the early morning, so you also need to wake up in the early morning, so they start following you. If you want that your children watch less T.V then you also avoid watching T.V.
2.Spend quality time:
There is no doubt you are the only one who properly takes care of your children, so it is important you spend some quality time with your children. If you spend quality time with children, they feel happy and realize that you are the one who always with them.
3.Be honest:
Always try to be honest with your child and treat them as a friend. If they ask any question or want to clear their misunderstanding answer them straightforward manner. It is always good if you clear all their doubts & questions, so they understand everything in a good manner and understand the value of relation & society.
4.Understand feelings:
There is no doubt children are the very innocent and great gift of God, so always understand their feelings what they trying to indicate to you, the more you understand them it easy for you to guide them properly and there is a good bonding developed between you.
5.Be strict:
There is no harm to be strict with your child if you fund that they are doing something wrong. Teach them what is good or bad, so they easily make the difference between what is right or wrong.
Also Read: Signs Of A Toxic Relationship 20+ Signs Understand Easily
6.Eating habits:
It is your responsibility that you learn them a good eating habit. Sit with them and teach them how to eat food properly with the following hygiene. Learn how important to eat good healthy food and washing hands after or before eating.
7.Motivate your children:
It is a good thing if you motivate your children if you found your child is lacking in studies or want to explore new things but they fear in their mind. So it is important that you motivate your child to achieve good things in life.
8.Let child obeys you:
Never force your child to respect you, you have to gain respect by learning them how to respect elders by teaching them good habits. If you show them how you respect elders ten they automatically learn by following you.
Always keep in mind always present a good example in front of your children, so they obey accordingly in a good manner.
9.Decision making:
If you want your child is more confident, so learn them how to fit into society. Teach them good manners, so they talk properly in society and make the right friends.
10.Know the like or dislike:
Take interest in what your child likes or dislikes. If you know them well it's easy for to you help them improve their habits and carrier in that field.
It is always good if you know the likes or dislikes about your child, it will really help you to establish a good relationship with your children & they feel you are the one who really understands them.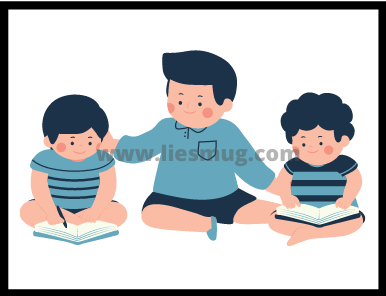 Also Read: Cute Family Quotes Best Family Quotes