Are you searching for self love tips so you can find your self-love? Are you one who never care about yourself and never give personal time to yourself?
There is no doubt a self-loving person really achieves great success in their life, in comparison with a person who never practicing self-love.
One of the biggest mistakes done by a person who never practices self love is that they never have self-respect and this is the reason why other people also not respect them.
If you are one who facing difficulty in loving yourself then you are coming to the right place, here you found some awesome self-love insights that really help you to develop a self love habit and also helps you to understand other people's emotions as well.
Here I am sharing with you the most important self love tips that really help you to practice self-love.
Self Love Best Practice tips:
1. Practice receiving love:
Never resist or bound yourself, how much possible to give yourself a chance to explore yourself, so you can understand yourself in a better way.
If someone tries to offer you a gift or gives you respect, it simply means there is some great things in you that really inspire another person to show their respect.
Keep in mind if you respect yourself first then another person also respects you, so it is always advisable always think about yourself & never care about what other people may think.
2. Practice saying No:
There is no doubt saying No is an art and you have to master it. Always keep in mind if your heart is not feeling good while performing any task of others, just simply said to no.
There is a huge difference between helping others & the work you don't want to do if you are not ready for doing this. So never feel guilty after saying no, just simply realize that you have the right to do so.
3.Do what you love:
This is a very effective strategy to develop a good habit of self love, do what you love, spend more time as much as possible.
If you really performing the task that you really love, then your heart and mind really feel amazing & you look more active than any other person who never does what they love.
When you really follow the things that you really love to do, then you realize that you truly connected to yourself & feeling more authenticate.
4.Always treating yourself like your best friend:
Whatever love, respect, bonding, acceptance, appreciation you are feeling about your best friend, start feeling the same for yourself, this thing really helps you to develop a good habit of self love.
Now practice treating yourself first like you treat your best friend, this really helps you to stop thinking negatively and develop a habit of acceptance in yourself the same as you accept your friend.
Start giving compliments no matter it's a big or small win and try to explore boundaries of yourself so you get a better idea of what you really need in your life.
5.Forgive:
If you really build a strong foundation of self-love, then you have to learn the art of forgiving. You have to focus on the present and forgive yourself for all the bad experience happens with you.
You have to forgive yourself first for all your past mistakes, shames, regrets & everything. Give a chance to restart your life because today is your new day and you just simply need to move on from your past and focus on your present only.
Also Read: Dating Quotes A Great Way Of Spark Your Relationship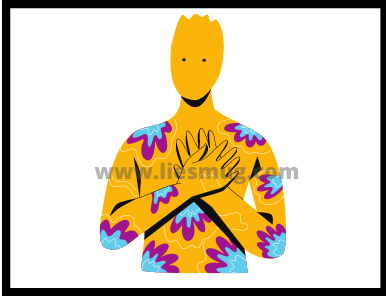 6.Self care is important:
A person who really wants to achieve the target of self love needs to start self-care first. So set up some personal time for yourself to develop your personality.
Self-care simply means doing some things that you really like to do, that gives you peace, joy & happiness. You have to nurture yourself mentally, physically, and emotionally, so you build a strong personality by self-care. If you do not care for yourself, then nobody cares about you.
7.Never compare yourself to others:
This is the main reason why most of the person never achieve the goal of self love, because they always compare themself with others, so please stop doing this, otherwise, you never achieve the self-love goals.
Keep in mind every human on this earth have some uniqueness and all are different from each other, so there is no logic to compare yourself with others.
You just need to focus on yourself and work hard for achieving your life goals.
8. Stop trying to be perfect:
In this unpredictable life, there is no logic of perfect time or things. Never focus on perfection just simply focus on excellence, you are not perfect but you try hard to be excellent.
So stop criticizing yourself that you are not perfect, just simply focus on your goals and give your best.
9. Change the way of talking:
If you really want to change your life, so you need to change the way of talking, but for this firstly you have to change the way of your thinking.
Whatever ideas you think that really helps you build your life, just keep in mind you never achieve a positive result with a negative mind, so always think positively.
The more you apply a positive approach in your life, the more positive and happy you found while self-love.
Also read: Why Is Life So Hard Top 40 Reality Shaping Question