Are you searching for how to avoid relationship goal mistakes, so you can avoid the wrong things from your relationship and make your relationship healthier than ever?
There is no doubt about healthy relationships, you need healthy relationship goals, so your relationship going on the right track but at the same time always keep in mind that you also have to avoid relationship goal mistakes while planning your relationship goals.
To maintain a healthy relationship, all you need to a better planning, hard work, love, respect, care & sacrifice, and also follow some principles which really helps you to avoid relationship goal mistakes and keep your relationship strong.
Principles that help you to avoid relationship goal mistakes: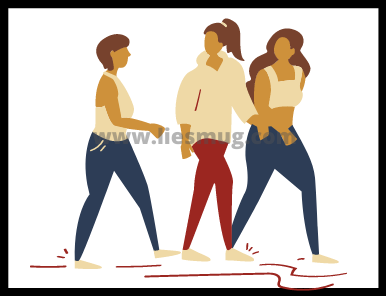 1.Always focus on present:
In a relationship mostly people doing this mistake they never focus on their present, most of the time they struggles with their past life experience and their bad habits.
They never try to change themselves because they think they are always right and this is the reason , they are not able to set the right relationship goals.
If you really want to turn your and relationship into good relationship, then you have to change your mindset and start focusing on present life.
2.Focus on the positive things:
always remember in every field of life you never achieve a positive result with negative mind. Positive thinking attracts positivity in your life.
While setting your relationship goals,always keep a positive approach because a small negative thing, really spoil your relationship.
Here focusing on positive is simply means you have work on those things which makes you smile in your relationship and you really enjoy the work with your partner as a team, you have to develop a mutual understanding so you work together like a team with same thinking.
Also Read: Stages Of A Romantic Relationship ( 10 Stages)
3.Focus on communication:
Your communication bonding with your partner tells you how strong your relationship is. A good communication not only smooth en your relationship but also give you a better chance to understand each other.
One of the biggest advantage of having a better communication, you easily avoid the prejudgement of your partner, because if you need to ask anything with your partner, you directly ask your partner.
The more you focus on building your communication strong, the more better you found your relationship strong and also avoid so many misunderstanding between both of you.
4.Focus on acceptance:

This is the reality, in most of the relationship, people are not accepting the things in their relationship. They face so much difficulty in accepting the weakness or negative things of their partner but at the same time they forget no one is perfect ,everyone have some positive and negative.
The sooner you completely accepts you partner, then their is a better chance to make your relationship strong. If start accepting the things completely, you never feel any sadness and your relationship looks really positive things.
5.Always try something new:
You have to focus on what you have currently and try to keep yourself happy in your present relationship with new ideas and approach. The more new things you try to make your partner happy the more better you found your relationship is on the right track and you feel so close to your partner.
Always focus on what you have and stop wasting times on what you don't have. The more you focus on your present the better you found that you achieve your life goals easily.
Always try something unique and give surprise to your partner, no matter its a big or small, don't worry about this, all you need to do is juts try to make your partner happy and never hesitate to show your love and care about your partner.


Conclusion:
Your relationship is depends on your planning and thinking , the positive you think, the positiveness comes in your personality.The more better you plan your relationship.
Always plan your relationship goals with a mutual understating and work like a team, this is the secret of a healthy relationship. After reading this now you have a better idea how to avoid relationship goal mistakes.
Also Read: Relationship Principles For Successful Relationship